Designers Tanaporn Twongsa and Azura Lovisa share one of their favourite recipes; Butter Prawn's and Bok Choy. Both recipes are easy, aromatic and highlight the culinary processes as central to exploring heritage and bringing friends together.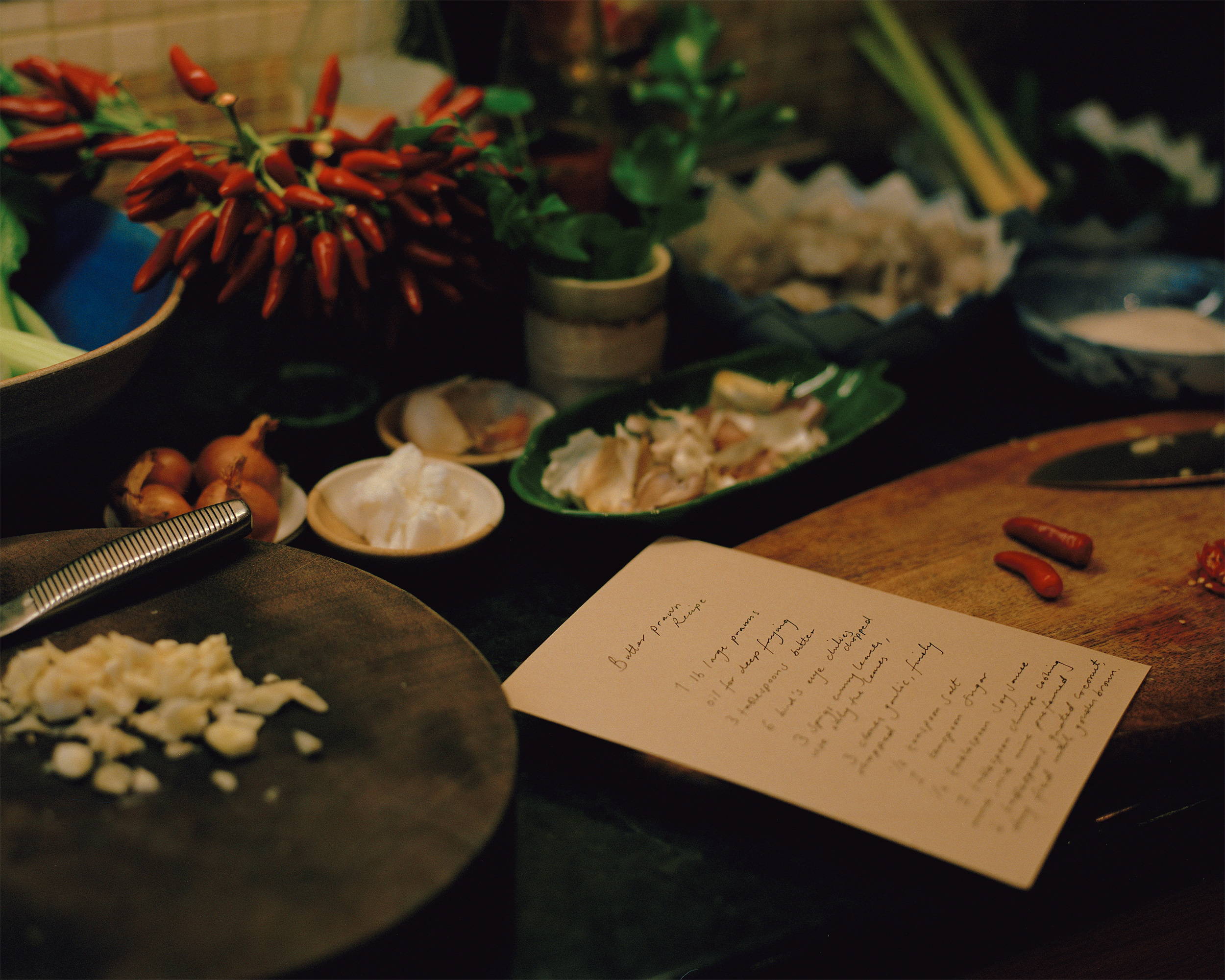 ---
---
Ingredients
1 lb large prawns
sesame oil
3 tablespoons butter
6 bird's eye chilies, chopped
3 sprigs curry leaves, use only the leaves
4 cloves garlic, finely chopped
1/2 teaspoon salt
1 teaspoon sugar
1/2 teaspoon soy sauce
1 tablespoon Chinese cooking wine or rice wine
6 tablespoons grated coconut
Directions
Step 1: Dry fry the grated coconut until soft brown
Step 2: Heat sesame oil in wok and deep fry the prawns. Drain on paper and set aside.
Step 3: Melt the butter and add the bird's eye chilies, curry leaves, garlic, salt and fry for 2 minutes until fragrant.
Step 4: Add prawns back in alongside sugar, soy sauce and rice wine. Cook over high heat for 2 minutes.
Step 5: Throw in the coconut and dance the ingredients together. Be grateful for whatever you have created and serve affectionately.
---
---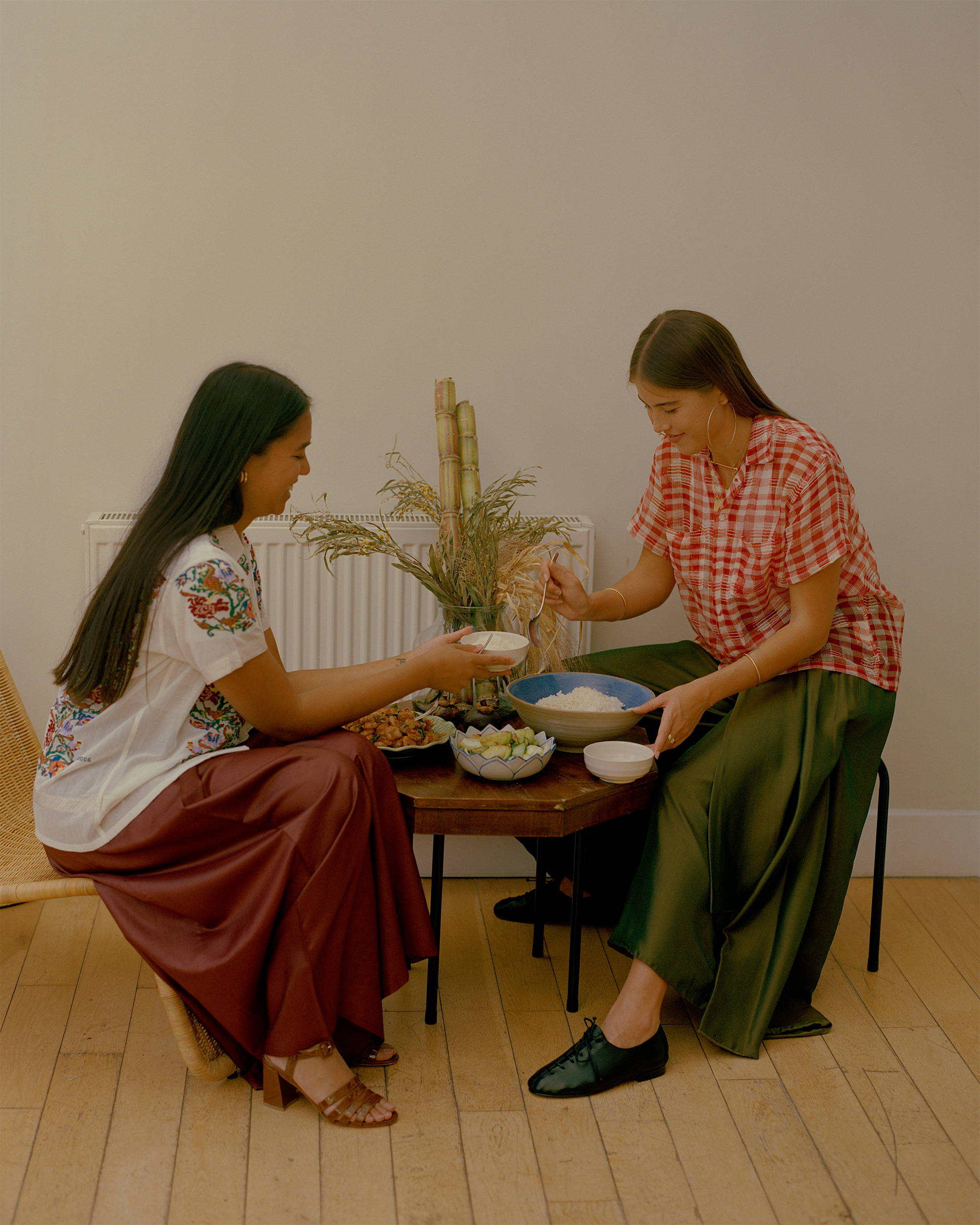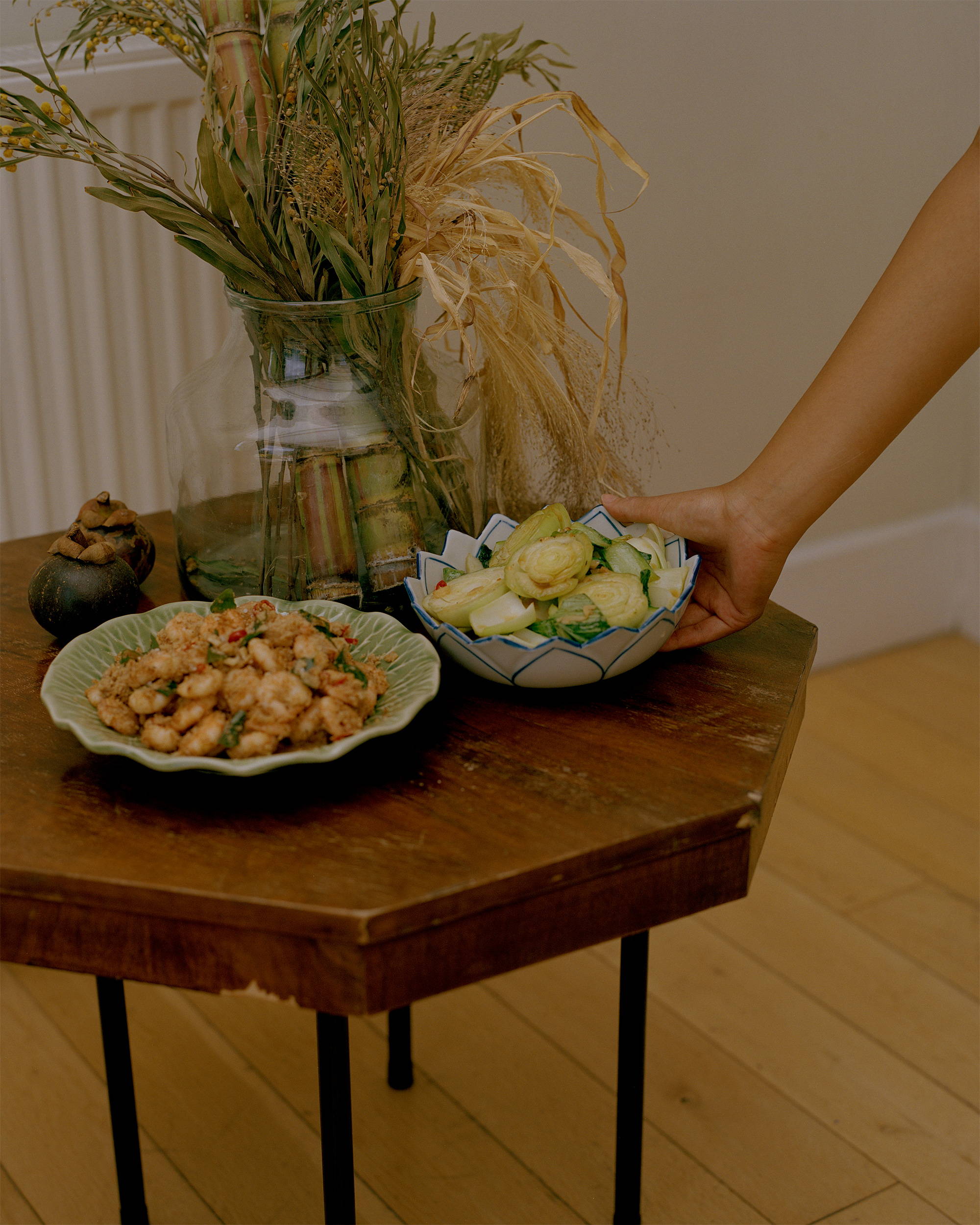 ---
Ingredients
4-6 bunches of baby bok choy
2 tablespoon soy sauce
3 tablespoons oyster sauce
Pinch of sugar
2 tablespoons rice vinegar
1 tablespoon sesame oil
4 cloves finely minced garlic
Instructions
Step 1: Heat sesame oil in wok
Add garlic, then boy chow and stir fry for 2-3 minutes
Step 2:
Combine all remaining together in wok and gently stir fry until bok choy is soft. Use your intuition, maybe 4-6 minutes more.
Serve on a warm platter and drizzle remaining sauce. Pause for a moment of gratitude and enjoy with friends.